High Skilled Migrants Integration into Agroeconomy a New Challenge for Turkey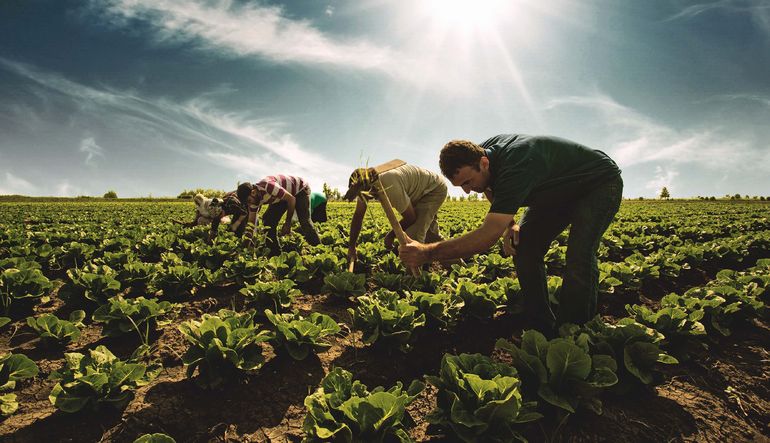 High Skilled Migrants Integration into Agroeconomy a New Challenge for Turkey
_______________________________________________________________________
By Binhan OĞUZ
February 2022
_______________________________________________________________________
TURKEY NEEDS TO COMPENSATE THE LACK OF ITS LOOSED SOFT POWER IMPACT IN THE REGION BY EXPORTS, ESPECIALLY AGRICULTURAL PRODUCTS
One hand, since 2019, as all world economies, Turkey took important economic steps against the heavy effects of the pandemic. But as the Turkish economy entered this process with fragilities such as both dollarization and high inflation, the steps it could take were very limited during this unprecedented year of the pandemic; the costs created brought Turkey's economy to vulnerabilities such as high inflation and high foreign exchange needs.
On the other hand, Turkey seems to loose its soft power impact in the Middle East, as well as in Africa. But this relative loss needs to be compensated for the normal functioning of the real economy; while exports continue to form the backbone of the Turkish economy dynamism, domination with exports improvement in Africa and in the Middle East appear as an intelligent short-cut. Indeed Turkey need a very dynamic export model, especially based on agricultural products/food. Shaking the world, COVID-19 once again underlined the importance of agriculture and food… Turkey continues to be lucky in this respect; The research on "Turkey's Biodiversity: Contribution of Genetic Resources to Sustainable Agriculture and Food Systems" published by the United Nations Food and Agriculture Organization (FAO) in 2019 proves Turkey's "advantages" in this field. Turkey is one of the richest countries in the world in terms of plant species diversity with 167 families, 1320 genera and 9,996 species. The country has many products that have a say in world production and will enter the top 20.
Turkey is the leader in the world in terms of hazelnut and fig production, ranking second in cherries and sour cherries, and third in spices, pistachios, figs, lentils and table grapes. For example, the Turkish fruit and vegetable products sector is an industry that will directly contribute to find solution to the current account deficit problem of the country. Turkey is a net exporter of 100% domestic fruit and vegetables products with added values, however, its global share is small. It seems to achieve the export target of 4 billion dollars set for 2023; because, according to the statements of the Turkish Exporters Assembly (TIM), we learned that the annual export of fruit and vegetable products has only reached 1 billion 683 million dollars in 2020. Indeed, Turkey's agricultural product/food export is relatively weak compared to its potential. One of the most important reasons is that the companies are small, and there is an important lack of the network of representative offices and sales people abroad. Their overseas networks are not institutional and generally depend on the presence of family members they trust. For these companies, to not be able to control abroad is the most important problem.
HİGH SKİLLED MİGRANTS İNTEGRATİON İNTO A DYNAMİC EXPORT MODEL COULD BENEFİT TO TURKEY
Afghans and Syrians coming to Turkey in increasing numbers, cause many concerns in Turkey as well as in Europe. While the number of irregular migrants apprehended in Turkey was around 50 thousand until 2015, the number of irregular migrants apprehended in 2018 increased by 52 percent compared to the previous year. Although there was a partial decrease in 2020 due to the pandemic, approximately 163 thousand irregular migrants were caught in 2021. For the year 2019, approximately 14%-61 000 of the said 455 thousand irregular migrants are the annual irregular migrants coming to the Aegean Region. The provinces of this Aegean region draw attention among the routes most frequently used by irregular migrants in their entry and exit from Turkey: Aydın (Didim, Kuşadası), İzmir (Aliağa, Çeşme, Menemen, Menderes, Seferihisar), Manisa (Akhisar), Muğla (Bodrum) are prominent examples.
The Aegean has an important place in exits from Turkey by sea, and this route is generally used by people coming from countries such as Afghanistan, Myanmar, Eritrea, Syria and Palestine due mostly to internal and external conflict, etc. It is known that they chose Turkey as a transit route to escape from insecurity to Western countries. Over the years due to its geographical location Aegean region has been seen as a "transition zone" and a very important station on the way to Europe. On the other hand, since the region is very rich in terms of agriculture, the region has a key position in evaluating the impact of migrations, especially on agricultural exports. Briefly, Turkey needs a model in which the country can correctly use Afghans and Syrians in the diaspora and qualified Afghans and Syrians immigrant in Turkey in its exports to the EU – Eastern Europe, the USA and Canada. This model will primarily include examples focused on Turkey's food sector exports. If this model works qualified Afghans and Syrians who will work for Turkey's exports in Europe, the USA and Canada will also contribute positively to the economies of the countries where they are located. The contribution of these immigrants to the economy and the ability to explain it politically will both reduce these internal and external reactions and contribute to the country's economy… According to this perspective, high skilled migrants integration into a dynamic export model could benefit to Turkey but also other recipient countries. Moreover, this humane approach to Turkey's interests will not only relieve the politicians on the eve of the election, but also positively influence the economic and political decision-makers in Europe. Of course, above all, a "segment" of what we can call qualified migration will find work and food both in Turkey and in the countries they go to. The main aim of this approach is to show the necessity to provide a new model for the Migration Policy of Turkey based on Export dynamics.