AFROTURK – The Bridge Between Turkish and African Worlds
AFROTURK – The Bridge Between Turkish and African Worlds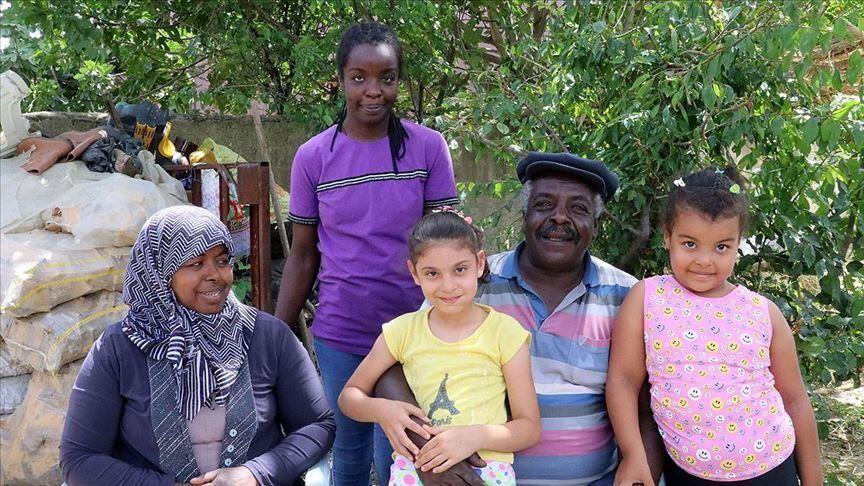 ---
ANATOLIA REPORT 
May 2022
---
The Afro-Turks are little known, mainly because they speak infrequently, hardly ever mingle outside the Aegean region, and little research has been carried out on them.
They are descendants of Africans brought to the Ottoman Empire as slaves and domestic workers and said to number up to 100,000.
Turkey's black community, whose ancestors started to come from Africa as slaves in the 15th century. The Ottoman Empire brought a steady stream of Africans so that men could work in the mines, on ships, and in agriculture, whereas women were employed as odalisques or house slaves and nannies, giving rise to the character of the Arab Baci (the Black Nanny) in popular theater. In the mid-19th century, the Ottoman Empire brought many slaves from Sudan, Ethiopia and Upper Nile to the Aegean to work in the tobacco and cotton fields. After the foundation of the republic, some of these workers were given small chunks of agricultural land in the Aegean as well as in parts of the Mediterranean.
Today, the community largely identifies as Afro-Turks, or "Muslim Arabs" ("Arab" is used interchangeably with "Black" in the Turkish language), rather than with their African ties or with slavery.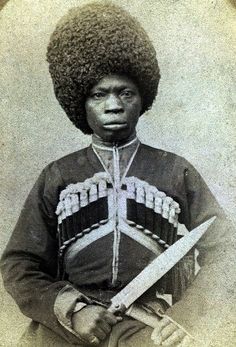 It is believed that people of African origin were brought from Ethiopia, Eritrea, Sudan, Libya and Egypt to Ottoman lands since 1510 to serve as servants in the imperial palace.
African descents were later relocated to İzmir, Aydın, Muğla, Antalya and Cyprus and were given statuses as "agricultural workers" between 1650-1700, according to historians.
Some came from Crete following the population exchange between Greece and Turkey in 1923. They settled on the Aegean coast, mainly around İzmir. Africans in Ayvalık declare that their ancestors from Crete spoke Greek when they came to Turkey and learned Turkish later. Afro-Turks living in İzmir celebrated the traditional spring festival Dana Bayramı ("Calf Festival") until the 1960s. Dana Bayramı has currently been revived among the younger generation of Afro-Turks.
Areas with significant populations of Afro-Turks a.re in Turkey's Aegean and Marmara Region, especially Istanbul, İzmir, Aydın and Muğla provinces. People of African ancestry also live in some villages and municipalities of Antalya and Adana provinces. Some of the descendants of the African settlers remain, mixed with the rest of the population in these areas and many migrated to larger cities. Migration and assimilation make it difficult to estimate the number of Afro-Turks.
Afro-Turk families settled in the Aegean province of Aydın, where their ancestors were brought from Sudan about two centuries ago, say they are happy in their tight-knit community in Aydın.
The descendants of African slaves brought for agricultural work in the 1800's have later made Anatolia their homeland, having lived in the Söke and Germencik districts of the province up to this day.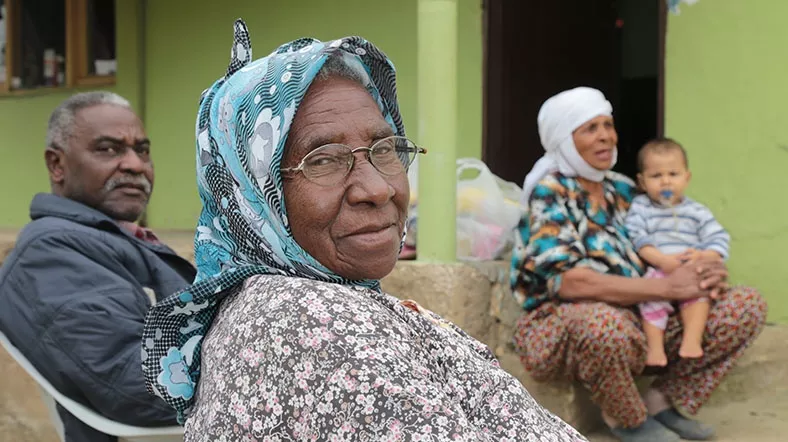 Although many elsewhere in Turkey, a country that is home to several ethnic minorities, are oblivious to the fact that Afro-Turks have lived in Anatolia for over centuries, Afro-Turks' cuisines, lifestyles, folk songs and dialects are very Aegean.
Hasan Biberci, whose nickname is "Arap Hasan" and lives in Burunköy village, believes he is Anatolian at heart, without discounting his roots in Africa. However, the word "Arap," meaning Arab in Turkish, shows how misinformed Turks are about Africans in the country, and the word has been criticized to be used in a derogatory manner throughout history.
But Biberci, who is 61 years old, says, "White and black children live together like brothers and sisters as a result of interracial marriages."
"I have a white grandson. He looks like his mother. We are from Aydın, more local than an Aydın resident. We are Aegean and this is my land now," he says, adding that his children are married to white people.
Stressing he never felt marginalized in his hometown due to his skin color, he believes in "the need to be a good person first."
"You shouldn't expect the same from someone else without being good. We have also very good relations with our neighbors. They love us and we love them too," Biberci says.